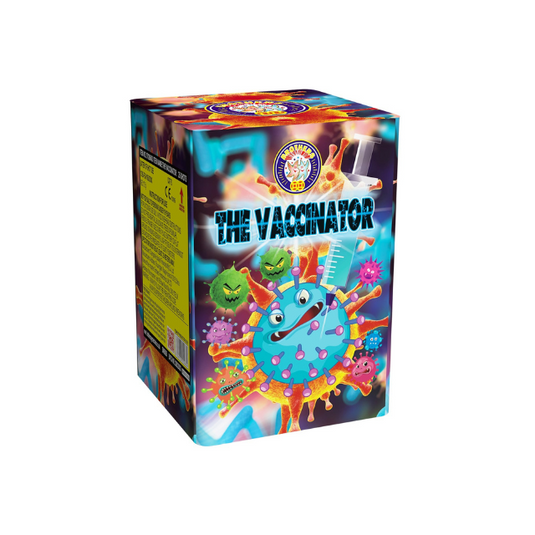 THE VACCINATOR by Brothers Pyrotechnics
Introducing THE VACCINATOR by Brothers Pyrotechnics – Ignite the skies with a symphony of color, sound, and excitement!
STUNNING VISUALS: Watch in awe as the night sky comes alive with vibrant colours and captivating patterns.
HIGH NOISE: Experience the exhilarating sound of crackles and booms that add rhythm to the visual spectacle.
A NIGHT TO REMEMBER: Turn any occasion into an unforgettable memory with a dazzling display that leaves a lasting impression.
ENTERTAINMENT GUARANTEED: Brothers Pyrotechnics delivers unmatched quality, ensuring a show that mesmerizes every time.
Get ready for double the impact – order 2 THE VACCINATOR fireworks to maximize the magic. Elevate your celebration now!