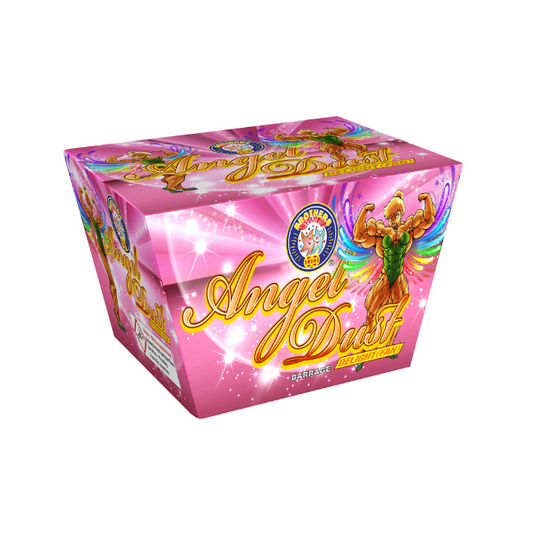 Angel Dust Delight Brothers Pyrotechnics
Introducing "Angel Dust Delight" by Brothers Pyrotechnics – the fan version of the renowned award-winning low noise firework, Angel Dust.
In response to the UK's demand for exceptional low noise fireworks, we proudly present the extraordinary "Angel Dust Delight." As the skies await your celebration, this remarkable creation by Brothers Pyrotechnics is poised to fill the void with its captivating spectacle.
Experience the magic of shimmering lights and mesmerizing colors as they unfold in a symphony of elegance and grace. With the fan version of the acclaimed Angel Dust, we've taken the art of pyrotechnics to new heights, delivering a stunning display that captivates both the eye and the ear.
Our dedication to providing a premium low noise fireworks experience shines brighter than ever with "Angel Dust Delight." Join us in celebrating the arrival of this epic new firework, designed to elevate your gatherings and set the night sky ablaze with beauty and tranquility. Don't miss your chance to own a piece of pyrotechnic history – order "Angel Dust Delight" today and make your celebrations truly unforgettable.