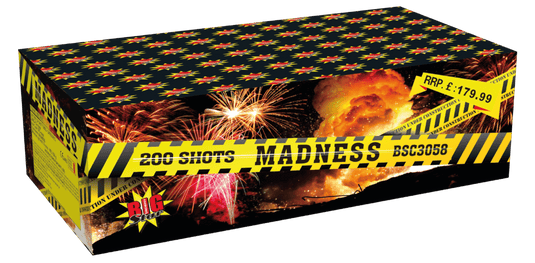 Madness Firework Big show Fireworks
Madness Firework by Big Star Fireworks is your go-to choice for a spectacular fireworks display. Our 200-shot package includes a variety of vibrant colours and dynamic effects that will leave you and your guests in awe. With a firing pattern of straight, a noise level of 4, A minimum safety distance of 25 meters is recommended for optimal viewing.
With easy ordering and fast delivery, you can have the perfect fireworks display right at your doorstep. Don't miss out on this amazing deal and make your next event one to remember with Madness Firework by Big Star Fireworks.
Order now to get this awesome Madness firework and explore our store to check out exclusive fireworks rockets.