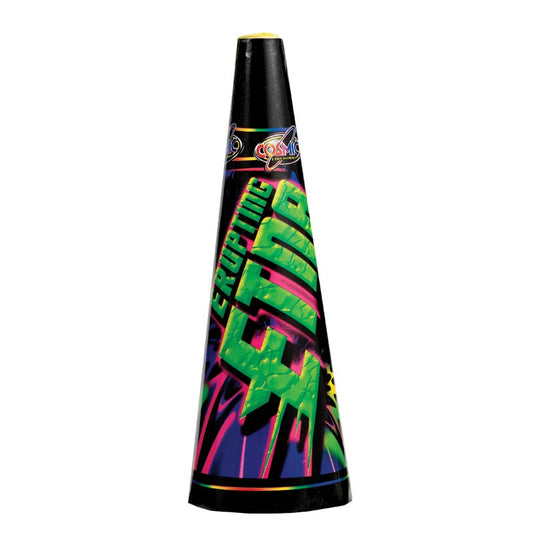 Erupting Etna Fountain
Introducing the Erupting Etna Fountain Firework by Big Star Fireworks - an awe-inspiring conical fountain that reaches new heights with its impressive full-bodied effects. Enjoy cascading silver-colored stars that burst into a crackling display of pyrotechnic wonder. With two variations to choose from, the ERUPTING ETNA is sure to be the highlight of your next fireworks show. Elevate your celebration with the ERUPTING ETNA by Big Star Fireworks.
Etna, the largest active volcano in Europe, has been putting on a fiery spectacle lately with its stunning eruptions, leaving onlookers awestruck. The volcanic activity has been so intense that it has even caused the temporary closure of nearby airports. But for those who love nature's powerful display of fireworks, the sight of Etna erupting is an unforgettable experience.
The Erupting Etna Fountain Firework is a dazzling display of pyrotechnic artistry that is sure to leave audiences in awe. This impressive firework is named after Mount Etna, one of the most active and iconic volcanoes in the world, and its explosive bursts of color and light perfectly capture the drama and spectacle of a volcanic eruption.
The Erupting Etna Fountain Firework features a series of powerful explosions that send a shower of bright sparks and glowing embers soaring high into the sky. The firework is carefully designed to create a stunning visual effect, with each burst of light forming intricate patterns and shapes against the dark night sky.