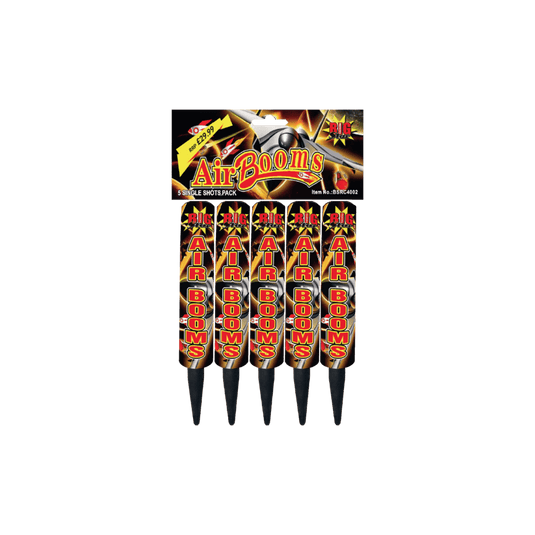 Air Booms fireworks
Air Booms Fireworks - Take your fireworks game to the next level with Air Booms Fireworks by The Big Star Fireworks. This pack includes five single-shot Air Booms Fireworks that produce loud bangs and crackles, creating a thrilling and exciting display ideal for getting the crowd's attention. It's a perfect addition to any backyard party, celebration, or public event.
Experience the excitement of these high-performance Air Booms Fireworks and add some extra excitement to your next event with Air Bombs by The
Big Star Fireworks
. Whether you're trying to get the attention of a crowd or simply looking to add some excitement to your celebration, Air Booms Fireworks are sure to deliver.
Order your pack
of five today and make sure you have the loudest and most exciting celebration yet!