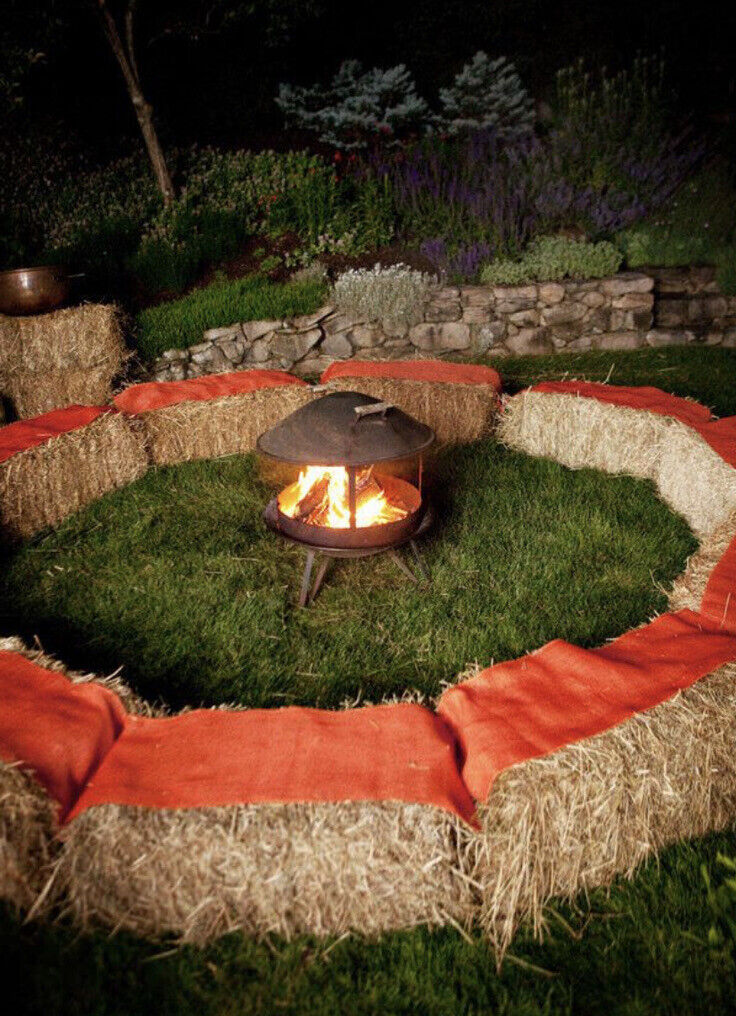 Seating ideas for Bonfire night?
Are you ready to shake things up and add some rustic charm to your Bonfire Night party? Tired of the same old boring chairs and benches? Look no further than hay bales!
That's right, we're talking about those big, round bundles of hay that you usually see on farms. But, trust us, they're not just for cows anymore. Hay bales make for the perfect seating option at your Bonfire Night party. Not only are they super comfortable (seriously, you won't believe how cosy they are), but they also add a unique and rustic touch to your celebration. Plus, your guests will love the novelty of sitting on a hay bale while enjoying the firework display.
Where to find hay bales in Slough and Reading, you can check with local farms and agriculture supply stores. Many of them sell hay bales all year round. Also, some of the local markets and street vendors sell hay bales. If you're looking for a larger quantity, you may want to check with local wholesalers that specialize in hay and straw. Additionally, you can check online marketplaces like Gumtree or Facebook marketplace, as some local farmers may post hay bales for sale there.
But, hay bales aren't just for seating. You can get creative with them and use them as a backdrop for your party, or even stack them to create a DIY photo booth. The possibilities are endless. Plus, using hay bales for your party is an eco-friendly and sustainable choice, as they're made from natural materials and can be used multiple times.
So, don't settle for boring seating options at your next Bonfire Night party. Add some rustic charm and uniqueness by incorporating hay bales. Trust us, your guests will love the cozy and fun atmosphere it creates. And, you can be sure that this Bonfire Night party will be one to remember.