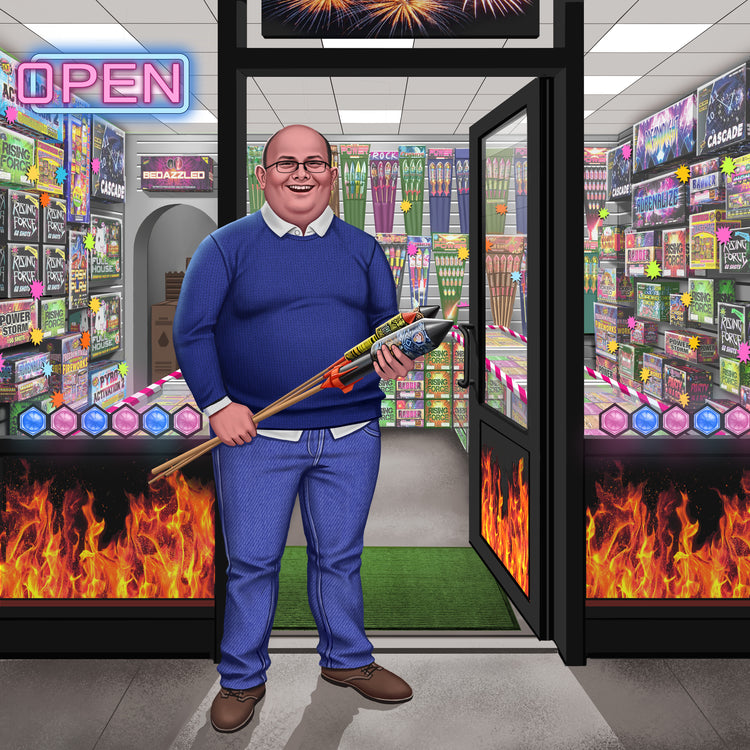 Big Show Fireworks - fireworks online store
Welcome
A huge welcome to the Big Show Fireworks.  We are your online firework retailer offering prompt delivery or click and collect service for all of your firework needs in the Berkshire, Oxfordshire, Buckinghamshire and surrounding areas.
Why choose Big Show Fireworks?
Our exciting collaboration with The Reading Firework Factory and The Slough Firework Factory means we are now taking the leap into selling fireworks online.  
After 20 years of operating and supplying fireworks in Reading, Slough including counties Berkshire, Buckinghamshire, Oxfordshire and surrounding areas, we feel it is time to provide our customer's the additional benefit of being able to choose how they shop and when they shop.  
We feel it is important to highlight this is an additional service and our shops will remain open and as always we welcome you through our doors.
Online shopping, what are the benefits?
Available 24 hours a day, 7 days a week
Check availability of stock
Check pricing
Cost effective - fuel saving if choosing the delivery option
Time saving is a huge benefit as your are able to order from your phone or tablet all in the comfort of your own home.  This is especially beneficial if you are organising an event, wedding reception, birthday celebration or you have left it until the last minute to source fireworks for your party.
We have listened to our firework connoisseur's
Over the years, we've had countless customers who have come through our doors, looking for the perfect fireworks to light up their special occasions. We love to see our customer's (especially the familiar faces who return time and time again) and more importantly we have always welcomed and listened to the feedback.  
The demand to be able to purchase fireworks online as an addition option was something we heard time and time again.  The Big Show Fireworks online store has been created upon hearing this feedback. 
Time to shop and tell us what you think
The Big Show Fireworks online store is now ready for you to shop.  We promise we are bringing the same high-quality, reliable fireworks that our customers have come to expect from us directly in store.
Have you shopped online with us yet? if not don't delay our site is ready to go.  If you have we would love to hear about your online shopping experience.  How was the service?  Were we able to meet your firework needs?  Was the online store easy to navigate?  Did you receive a prompt delivery?  
Tell us what you think by leaving us a google review, your shopping experience is important to us.
The Reading Firework Factory and The Slough Firework Factory
As covered above our physical locations in Slough and Reading will continue to operate as normal. This means that if you prefer to shop in person, you can still visit us at either of our firework factories and browse our selection of high-quality fireworks. Our friendly and knowledgeable staff will be more than happy to help you find the perfect fireworks for your event, whether it's a birthday, wedding, or any other special occasion. 
We offer a huge and wide selection of fireworks and welcome all enquiries.
Thank you for choosing The Big Show Fireworks.