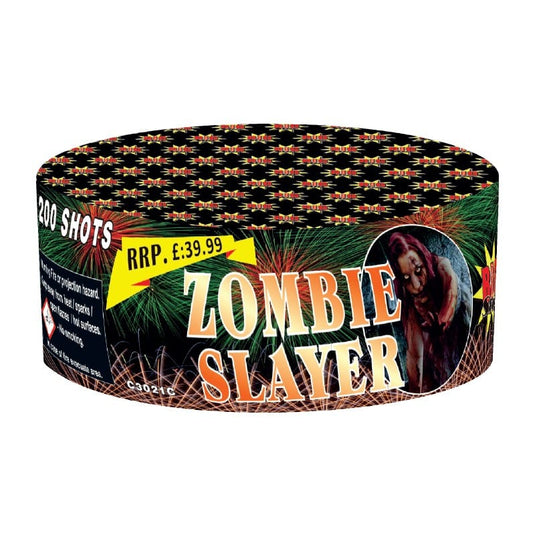 The Zombies Slayer
The Zombies Slayer Firework 200 Shot Cake from Big Star Fireworks is a must-have for any bonfire night or Diwali celebration. With 200 shots, this cake provides a non-stop barrage of color and sound that will leave your audience mesmerized.

Each shot erupts in a bouquet of vibrant hues, filling the sky with red, green, purple, and yellow sparks. The Zombies Slayer Firework also has crackling and whistling effects that add a touch of excitement to the already impressive display.

This Zombie Slayer Firework is perfect for large outdoor events, such as Bonfire Night or Diwali celebrations, and would make a grand addition to any fireworks display. The 200-shot cake provides a long-lasting show that will leave a lasting impression on all those in attendance.
Experience the thrill and wonder of the Zombies Slayer from Big Star Fireworks and make your Bonfire Night or Diwali celebration one to remember.