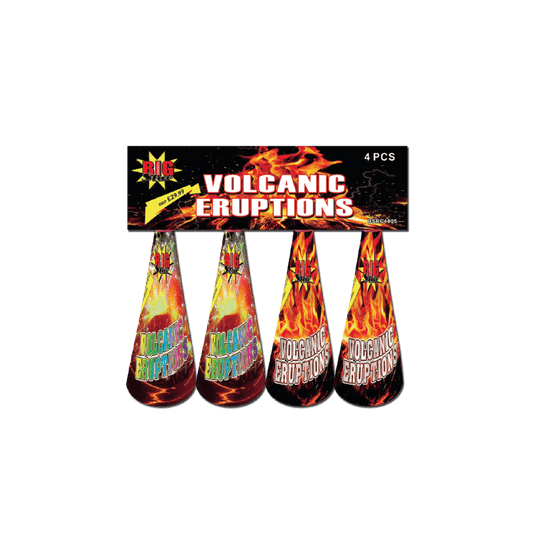 Volcanic Eruptions Firework
Volcanic Eruptions Firework, the ultimate explosive experience for any celebration or special event!
Our fireworks are inspired by the awe-inspiring power and beauty of volcanic eruptions, with bursts of color and sound that will leave you and your guests in amazement. These fireworks are perfect for Fourth of July celebrations, New Year's Eve parties, weddings, birthdays, and any other occasion that calls for a spectacular display.
Each pack of Volcanic Eruptions Firework contains a variety of explosive effects, from crackling stars to sparkling comets, and dazzling strobes to thunderous reports. With multiple shots in each pack, you can create a mesmerizing display that will light up the night sky and leave a lasting impression on everyone who sees it.
Our fireworks are crafted with safety in mind, with each one meeting the highest standards for quality and performance. Whether you're a seasoned pyrotechnician or a first-time user, you can trust Volcanic Eruptions Firework to provide a thrilling and safe experience.
So why settle for boring fireworks when you can unleash the power of a volcanic eruption at your next event? Order your pack of Volcanic Eruptions Fireworks today and get ready to ignite the night!