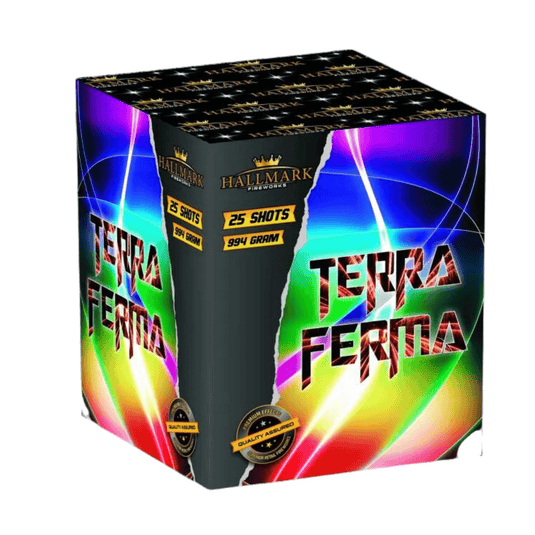 Terra Firma by Hallmark Fireworks
Terra Ferma 25 Shots is an explosive fireworks barrage that will light up your night sky with an unforgettable display of pyrotechnics. With its vibrant colors and powerful bursts, this hallmark fireworks product is a must-have for any celebration.
Featuring 25 shots, this barrage begins with a steady build-up of anticipation, culminating in a stunning finale that will leave you and your guests in awe. Each shot bursts into a dazzling display of colors, including rich blues, vibrant greens, and fiery reds, creating a visual spectacle that is sure to be the highlight of your event.
This high-quality fireworks product is manufactured using the finest materials and technology, ensuring a safe and enjoyable experience for everyone involved. Whether you're celebrating a wedding, a birthday, or any other special occasion, Terra Ferma 25 Shots is the perfect way to add excitement and joy to your festivities.
So don't settle for anything less than the best when it comes to fireworks. Choose Terra Ferma 25 Shots and create memories that will last a lifetime.