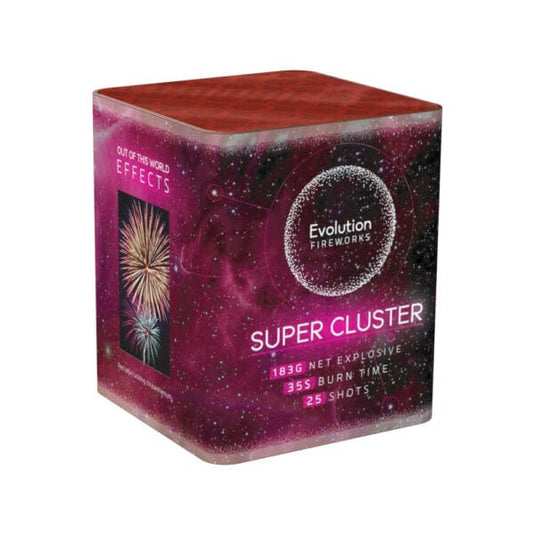 Super Cluster Evolution Fireworks
Experience the magic of Stardust by Evolution Fireworks with the Super Cluster Firework display. This mesmerizing show features 35 seconds of entertainment and 25 shots, all powered by an NEC of 182.5 g and a 20mm tube size.
Watch in awe as the sky is filled with a dazzling array of sparks and colors, each more breathtaking than the last. The Super Cluster Firework display is sure to be a highlight of any event, so don't miss out on the opportunity to add it to your lineup.
Order now to Impress your friends and family with the stunning visuals and powerful effects of Super Cluster Firework by Evolution Fireworks.