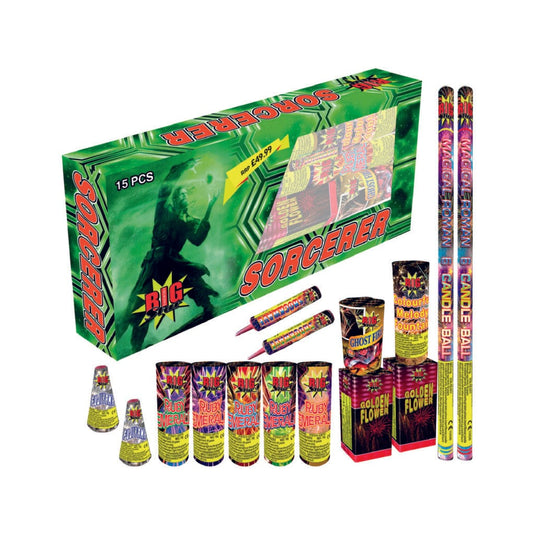 Sorcerer Selection Box
Introducing the Sorcerer Selection Box - The ultimate fireworks experience for small garden celebrations! Inside this medium-range box, you'll find 15 incredible fireworks, including fountains, single-shot Roman candles, and a 7-shot cake.
This selection box has been expertly curated to provide a dazzling display of color and sound, sure to impress all who see it. The variety of fireworks included will keep the show exciting and dynamic, with something for everyone to enjoy.
Don't settle for a boring backyard display - elevate your celebrations with the Sorcerer Selection Box. Order now and experience the magic for yourself!