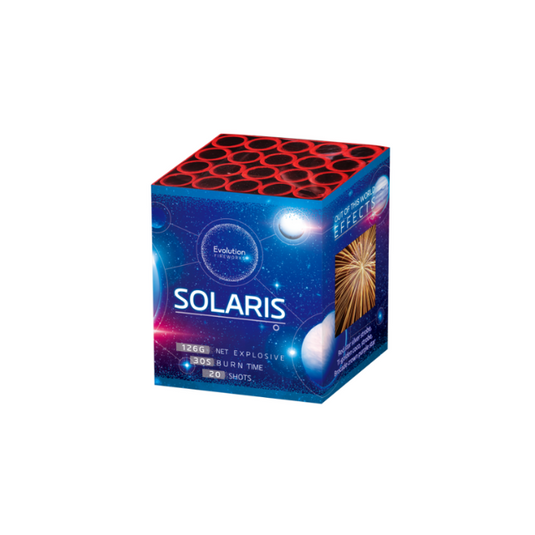 Solaris Firework 20 Shots
 Solaris by Evolution Fireworks – A Cosmic Symphony of Color and Effects!
Experience the enchantment of Solaris, where each burst of light unveils captivating displays:
Radiant Red to Silver: A red tail transforms into brilliant red stars with silver strobe.

Green Magic to Ti-Golden Coco: Green tail reveals cascading Ti-golden coco with a hint of red strobe.

Royal Red to Blue Star: Red tail bursts into blue stars with a radiant gold strobe.

Green Elegance to Brocade Crown: Green tail gracefully unfolds into a brocade crown with a purple star.
Elevate your celebrations with Solaris by Evolution Fireworks – an extraordinary journey through celestial beauty. Order now for a mesmerizing experience like no other.