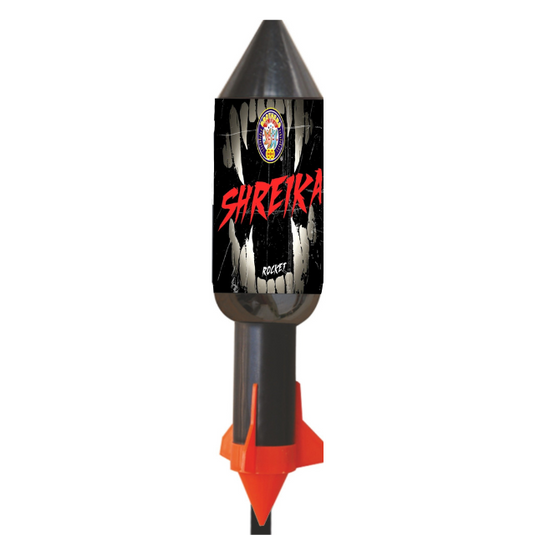 SHRIEEEKA


Prepare to be amazed by the Shreika rockets, a creation by Brothers Pyrotechnics that will transport you back to the golden era of fireworks. These rockets are not just unbelievable; they are a testament to the brilliant screeching noises that once captivated firework lovers everywhere.
Key Features:
🚀 Unforgettable Screeching: The screeching noise produced by these mighty rockets is nothing short of brilliant. It's a thrilling reminder of the good old days when the piercing shrieks of fireworks were a staple, igniting the excitement of all firework enthusiasts.
🌟 Brothers Pyrotechnics Quality: When it comes to fireworks, Brothers Pyrotechnics is a name you can trust. These Shreika rockets are a testament to their commitment to delivering exceptional pyrotechnic experiences.
Big Show Fireworks Verdict:
We're not the only ones impressed! Big Show fireworks gives these rockets a perfect 10/10 rating, and we couldn't agree more. Shreika rockets by Brothers Pyrotechnics are truly outstanding.
Experience the Thrill:
Get ready to relive the thrill and excitement of classic fireworks with a modern twist. Shreika Rockets are here to make your celebrations unforgettable, and they're perfect for adding an element of surprise and nostalgia to any event.
Don't Miss Out:
Secure your Shreika Rockets today and be ready to be transported back in time while enjoying a contemporary fireworks experience that's nothing short of sensational.
Ignite the Night with Shreika Rockets by Brothers Pyrotechnics!