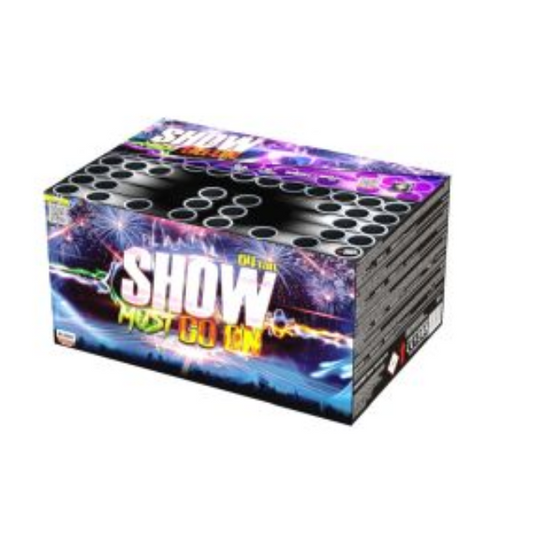 Show Must Go On Klasek Pyrotechnics
Show Must Go On by Klasek Pyrotechnics: A Kaleidoscope of Colours and Effects!
🌟 Mesmerizing Diversity: Klasek Pyrotechnics proudly presents "Show Must Go On," a fireworks masterpiece that takes you on a journey through eight distinct colours and effects. Get ready for a visual extravaganza that defies expectations.
🎆 Eight Stunning Colours: Brace yourself for a stunning array of colours that will light up the night sky like never before. From vibrant reds to deep blues, radiant yellows to enchanting purples, "Show Must Go On" paints the heavens in an awe-inspiring palette of hues.
💥 Diverse Effects: With a symphony of effects that range from cascading willows to crackling palms, glittering stars to mesmerizing comets, "Show Must Go On" guarantees an ever-changing, dynamic display that will keep your audience captivated.
🚀 Unleash the Magic: Experience the thrill of fireworks that defy the ordinary. "Show Must Go On" delivers with each shot, filling the sky with breathtaking brilliance and making every moment feel like a grand finale.
🎉 Perfect for All Occasions: Whether it's a New Year's celebration, a milestone birthday bash, or a wedding to remember, "Show Must Go On" by Klasek Pyrotechnics is your ticket to creating unforgettable memories and setting the stage for an epic event.
Don't settle for ordinary fireworks when you can elevate your celebration with the extraordinary "Show Must Go On." Experience the magic, the diversity, and the sheer brilliance that only the best in the industry can deliver. Make your night unforgettable with "Show Must Go On." Order yours today!