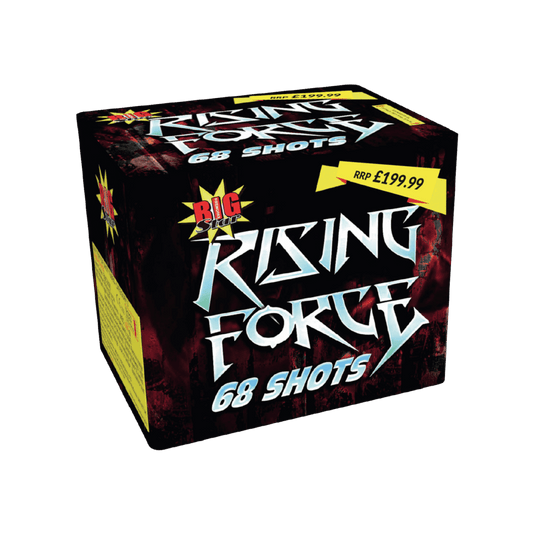 Rising Force 68 Shot Firework
Elevate your celebration to new heights with Rising Force Firework - the perfect choice for those looking to add a touch of excitement and thrill to their festivities. With 68 shots and a duration of 50 seconds, this firework is a showstopper that will leave your guests mesmerized.
Rising Force Firework is classified as Hazard Class 1.3G, meaning it contains a high amount of explosive material, making it a powerful and awe-inspiring spectacle. With a powder weight of 992G, this firework will light up the sky with an explosion of color and sound.
But be warned, the noise level of this firework is rated at 5 out of 5, so make sure to keep a safety distance of 25 meters. Whether you're celebrating a wedding, birthday, or any other special occasion, Rising Force Firework is the perfect way to make your event unforgettable.
So why wait? Get your party started with Rising Force Firework today and watch as it takes your celebration to the next level!