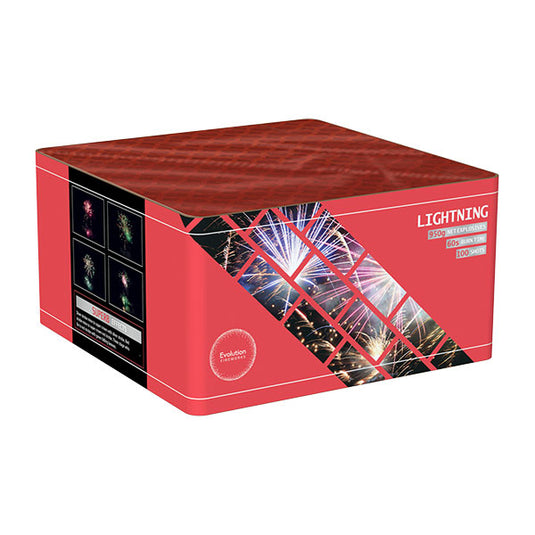 Lightning Firework by Evolution Firework
Lightning Firework Barrage - the ultimate display of pyrotechnic mastery! With a full 70 seconds of non-stop action and a whopping 100 shots, this barrage is guaranteed to light up the night sky. 

Main features 
70 second duration

100 shots

NEC weight of 950g

Tube size of 22mm

Features silver and red strobe mines, three-stage whistles, and green falling leaves finale

Guaranteed to provide a stunning pyrotechnic display
Explore our store to get the best fireworks with your budget or place an order to get this Lightning firework and get it within 24 hours from our location.