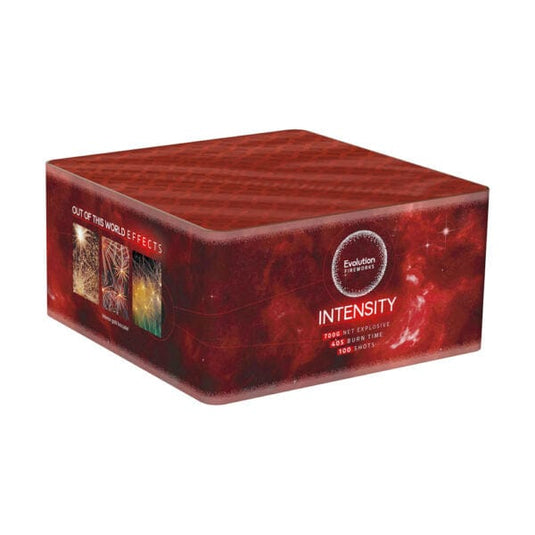 Intensity By Evolution Firework
Get ready to turn up the heat with the Intensity Firework barrage from Evolution Fireworks! This 100 shot display is sure to be a hit at any celebration. With a bore size of 25mm and a NEC (Net Explosive Content) of 700g, the Intensity Firework barrage is packed with power. The display features a variety of effects including brocade tails to brocade crowns, sure to impress your guests. With a Category F3 classification, the Intensity barrage is suitable for viewing from a safe distance. Don't wait to add the Intensity barrage to your cart and ignite your next event with a dazzling display of pyrotechnics!
Its effects include brocade tails to brocade crowns, creating a beautiful and mesmerizing display that your guests will never forget. Don't miss out on this incredible firework - order now and experience the ultimate intensity for yourself!