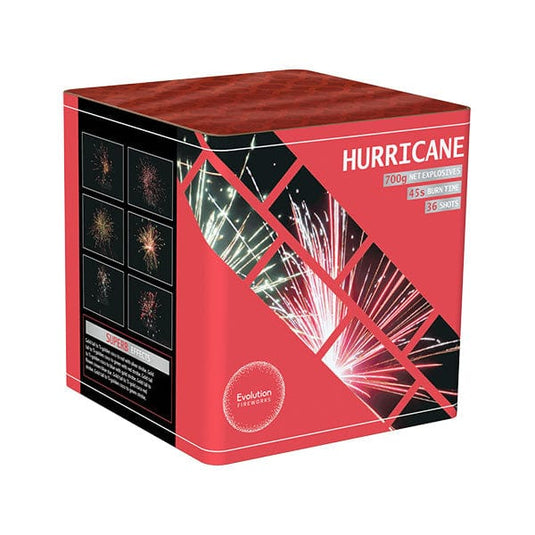 Hurricane Firework | Evolution Fireworks
Hurricane Firework by Evolution Fireworks is a must-have for any fireworks enthusiast. With 45 seconds of explosive entertainment and 36 shots, this display is sure to impress. The NEC of 700g and 30mm tube size provide the perfect balance of power and precision. As the show begins, be mesmerized by a series of golden tails leading to Ti-golden cocos and bursts of color, including red with silver strobe, green with red strobe, and blue with gold strobe. The display culminates with a gold tail leading to a flower crown blue star and more Ti-golden cocos with red and green strobes. Don't miss out on the chance to add Hurricane Firework to your lineup.
Order now to get the best Hurricane Firework at Big Show Fireworks Store.