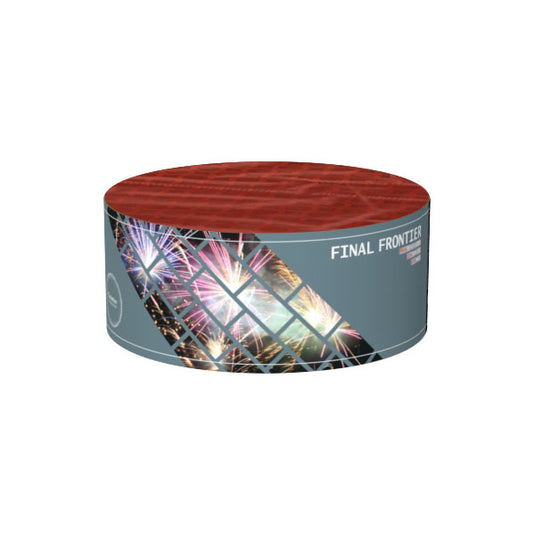 Final Frontier Firework
Blast off into the unknown with Final Frontier by Evolution Fireworks! This epic display will have you feeling like you're soaring through the galaxy with its incredible 160 seconds of entertainment and 500 shots. The NEQ of 874g and 8/18mm tube size provide the power and precision needed to create an out-of-this-world show. As the fireworks light up the night sky, be mesmerized by a dazzling array of colour stars, comets, whistles, and brocade crown effects. Don't miss out on the chance to take your fireworks display to the FINAL FRONTIER FIREWORK.
Looking for an unforgettable way to celebrate your next special occasion? Look no further than Final Frontier Firework! This high-quality pyrotechnic is designed to give you an out-of-this-world experience that will leave your guests in awe. With a powerful explosion and a dazzling display of colors.
Final Frontier Firework is the perfect addition to any celebration, from weddings and graduations to Fourth of July parties and New Year's Eve events. So why wait? Buy Final Frontier Firework online today and take your celebration to the next level with a show-stopping display that will leave everyone talking