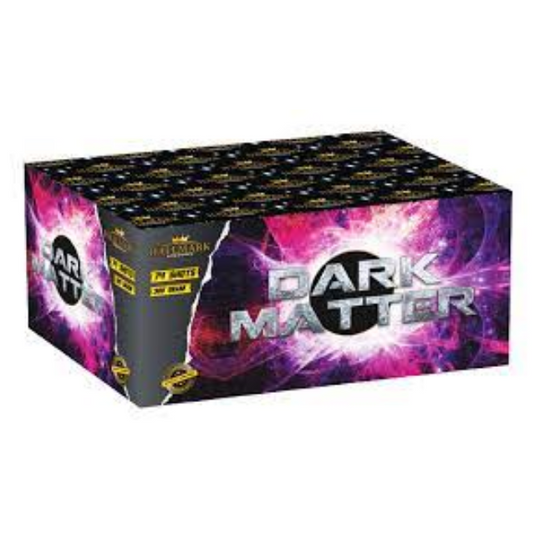 Dark Matter Hallmark Firework
Dark Matter by Hallmark Fireworks: Unveil the Cosmic Brilliance!
Prepare to embark on a celestial journey with "Dark Matter." This stunning masterpiece from Hallmark Fireworks delivers 74 shots of pure pyrotechnic magic, featuring an awe-inspiring display of gold strobes, glittering cascades, and electrifying crackles.
🌟 Why Choose "Dark Matter"? Because It's Out of This World! 🌟
🌟 74 Shots of Cosmic Brilliance: Brace yourself for a cosmic spectacle that will light up the night sky with a burst of 74 sensational shots.

🌟 Gold Strobes: Watch in wonder as radiant gold strobes pierce the darkness, creating a shimmering shower of pure elegance.

🌟 Glittering Delight: "Dark Matter" doesn't hold back on the sparkle. It's a symphony of glitter that transforms the sky into a canvas of twinkling stars.

🌟 Electrifying Crackles: The thunderous crackles add an electrifying element to the show, making every shot an auditory delight.
Don't miss your chance to experience the cosmic brilliance of "Dark Matter" by Hallmark Fireworks. It's the perfect addition to any celebration, transforming ordinary moments into extraordinary memories.
🚀 Elevate your festivities with "Dark Matter" and let the night come alive with the brilliance of the cosmos. Order now and prepare for a pyrotechnic show that's truly out of this world!