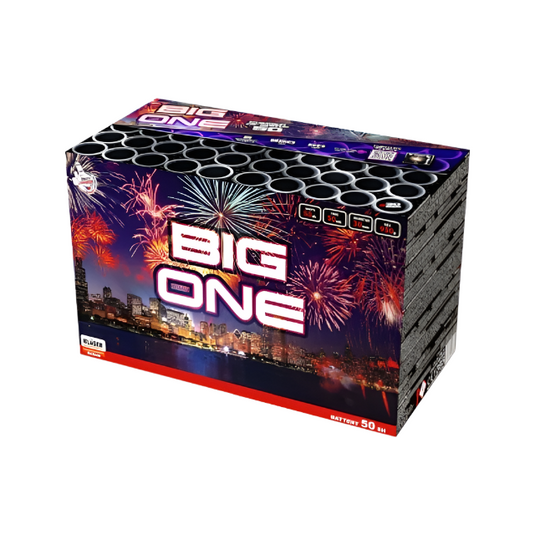 Big One Klasek Pyrotechnics
 💥 Explosive Effects: Get ready for a show-stopping performance as "Big One" detonates in a crescendo of explosive effects. The night sky will come alive with cascading willows, crackling palms, glittering stars, and an array of surprises that will leave you in absolute wonder.
🚀 Big Shots, Big Impact: What sets "Big One" apart are its colossal shots that light up the sky with a bang! The ground shakes, hearts race, and excitement fills the air as each shot fills the heavens with brilliance, making it the centerpiece of any celebration.
🎉 Perfect for Every Occasion: Whether it's a grand finale to a New Year's Eve extravaganza, a milestone birthday celebration, or a wedding that deserves the best, "Big One" is the ultimate choice to elevate your festivities and create unforgettable memories.
Don't settle for ordinary fireworks when you can have the extraordinary with "Big One" by Klasek Pyrotechnics. Experience the thunderous applause, the breathtaking beauty, and the explosive excitement that only the best in the industry can provide. Light up your night and make it truly epic with "Big One." Get yours today!