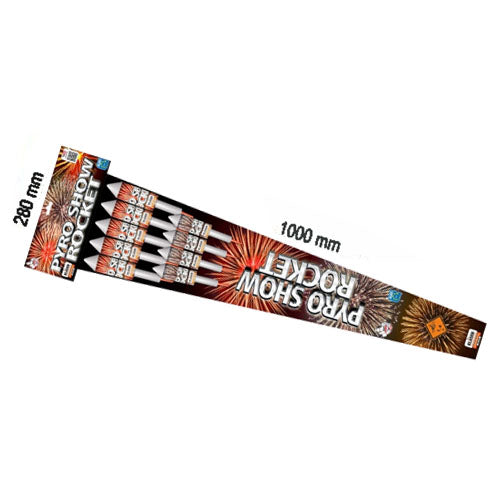 Pyro Show Rockets By Klasek
The Klasek Fireworks Pyro Show Rockets are a must-have for any pyrotechnics enthusiast.
This pack contains a whopping 10 rockets, giving you plenty of firepower to create a truly memorable show. These powerful rockets reach amazing heights  before bursting into a stunning array of colors and patterns.
The Pyro Show Rockets are made by Klasek Fireworks, a brand known for its high-quality and reliable pyrotechnics. Whether you're hosting a backyard party or a large public event, these rockets are sure to be a hit with audiences of all ages. Don't miss out on the opportunity to add the Klasek Fireworks Pyro Show Rockets to your arsenal.
Order now and watch as they light up the sky with their impressive displays.
TYPE: ROCKET PACK

CATEGORY: F3